AccuWorx - Powervac 3800 Code
Customer: AccuWorx
Model: Powervac 3800 Code
Specs:
• Emergency response
• Industrial cleaning
More details about the Powervac 3800 Code unit visit the product page here.
Check out AccuWorx at http://www.accuworx.ca and on Facebook https://www.facebook.com/Accuworx and LinkedIn https://www.linkedin.com/company/3255881?trk=prof-0-ovw-curr_pos
Have questions? We'd love to help. Call us today for more information at 1•800•387•7763 Toll Free.
Thanks to AccuWorx for the shout out on LinkedIn and progress shot of the new truck.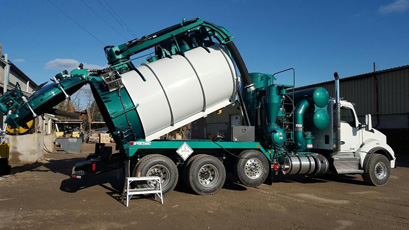 AccuWorx: REMEDIATION, WASTE TREATMENT, INDUSTRIAL CLEANING & EMERGENCY RESPONSE SERVICES